Is Hollywood Gradually Losing Its Creativity???
"Captain America: Civil War" and "Neighbors 2" came out within two weeks of each other, Something feels weird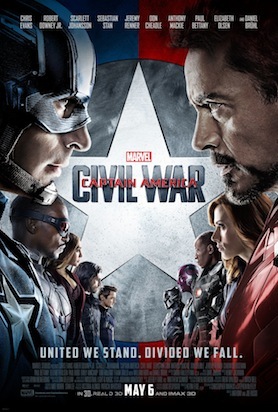 …they look almost identical. Both posters feature their main characters staring each other down in an effort to tease a big conflict ahead.
They're not even the first two blockbusters in Spring 2016 to use this in their posters. "Batman v Superman: Dawn of Justice" showed the two titular superheroes in a staring contest on its poster as well. Cliches are common in movie posters, and now the Stare-down Cliché is the one that's in vogue.